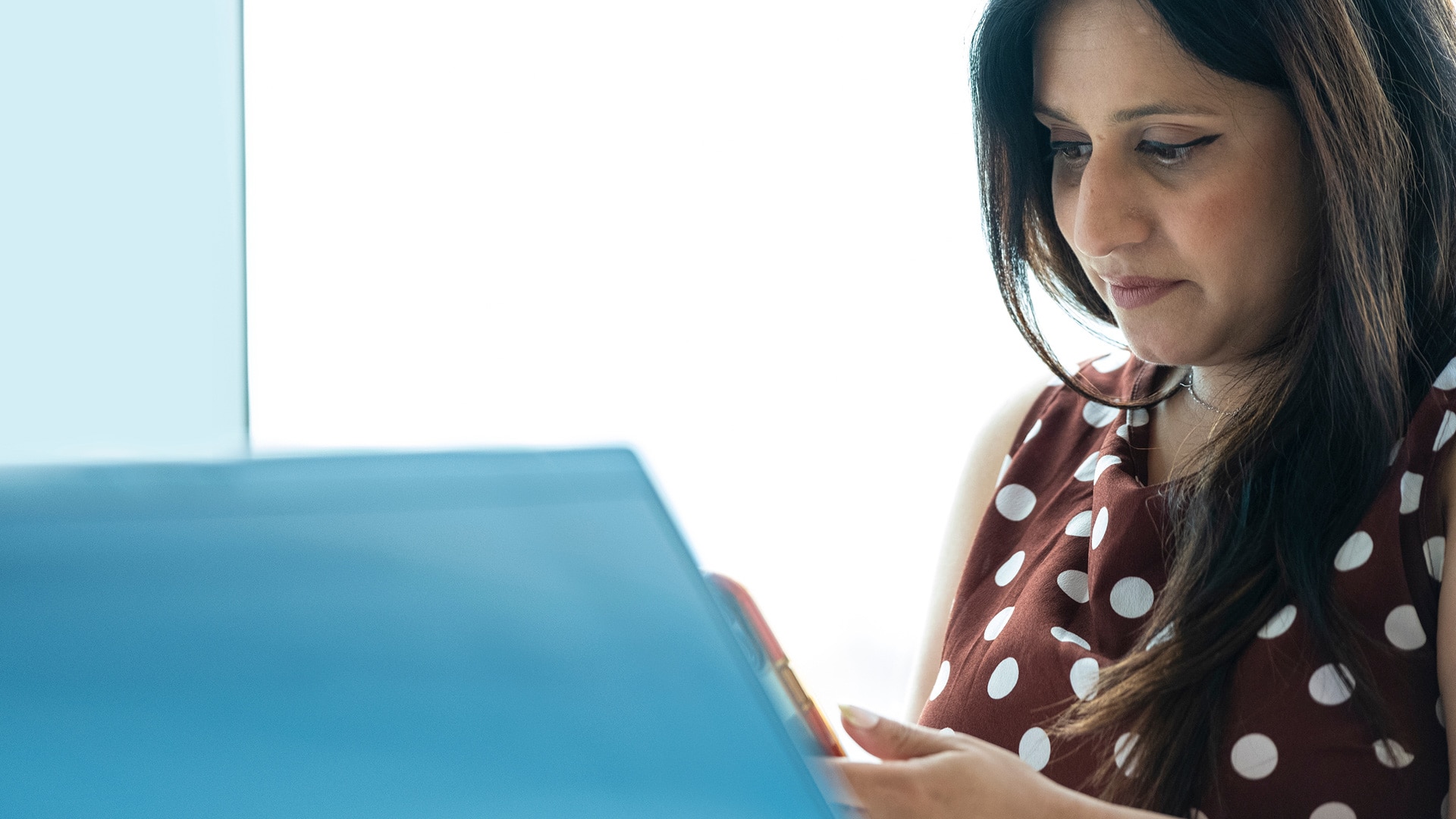 Summary
As part of our candidate application and recruitment process, Currys PLC collects,
processes and stores personal information about you. This Privacy Policy helps you
understand what personal data we collect when you apply for a permanent or fixed term
contract position at the company, why we collect it, what we do with it and the choices you
have, including how to access and update your information. We process this information for a
range of purposes relating to the recruitment process and this may include your application,
assessment, pre-employment screening, and your worker permissions.

We hope you'll take the time to read it carefully.

This Privacy Notice only applies to the personal data of job applicants and potential
candidates for employment. It doesn't apply to our employees, contractors or clients, or other
personal data that Currys PLC collects for other purposes.

For the purposes of this Privacy Policy, "personal data" means information that identifies job
applicants and potential candidates for employment with us, either submitted as part of the
online application and/or through alternative recruitment channels (e.g., via recruitment
agencies)
Who we are
Currys Group Limited, Currys Retail Limited and Currys Ireland Limited (referred to using "We", "Us", "Our" or the "Company") are companies which form part of the Currys group of companies. Currys PLC (company number 07105905) of 1 Portal Way, London, W3 6RS. is Europe's leading specialist electrical and telecommunications retailer and Services Company, employing over 42,000 people in nine countries. We pride ourselves on giving our customers simple and independent advice about which consumer products are best for them. Our people are the key to our success their energy, enthusiasm and expertise drive our business forward. We also believe that work should be fun.
Your security
When you apply for a vacancy through our online portal, you trust us with your data. We're a company that values our employees. Our HR and Recruitment systems are protected to make sure that unauthorised or unlawful processing of personal information, accidental loss, damage to or destruction of personal information doesn't occur. Only authorised personnel of Currys and of our third party service providers are given access to personal data, and these employees and third party service providers are required to treat this information as confidential.
How we collect your personal information?
We usually collect this personal information directly from you or through our website or job advertisements. We may sometimes be required to collect additional information from third parties or other publicly available sources.
What personal data we collect?
The types of personal information we collect includes:
Work history/job data; previous employers, positions, dates, etc.
Compensation; basic salary, benefits, bonuses, etc.
Education including professional qualifications and skills
Employer feedback / references to include regulated references where necessary
Nationality / visa / right to work permit information; (e.g. passport, driving licence, National Insurance numbers, biometric residence permits)
Photographs and images from recorded assessments or from on-site CCTV
Results of Pre-employment screening checks (e.g. credit history, criminal records checks where permitted under local law)
Assessment results e.g. psychometric assessment results and video or telephone assessment
Data we collect during the course of your application and interview.
Anonymised data from cookies and tags in our applicant tracking system, online employment advertising and employment branding channels that enable us to assess the effectiveness of job adverts and candidate engagement channels
Special Categories of Personal Data
Special categories of personal data are personal data which the GDPR says is more sensitive, and so needs more protection. Special Categories of data includes ethnicity, health, trade union membership, philosophical beliefs, sexual orientation and biometric data. We collect data about your race/ethnicity, disability and gender where we're required to for government reporting. We also collect special categories of personal data for equal opportunity monitoring purposes, to allow us to better understand the diversity characteristics of our applicants and promote equality of opportunity and treatment. We also collect data about your health or disability where it's relevant to your ability or availability to work or to make sure we can accommodate you in the workplace.
We may also use your sensitive personal data in the following ways:
To make sure you're eligible to work in the UK/ROI
In order to meet our legal obligations or exercise specific rights in the field of employment law
When it is necessary to assess wording capacity on health grounds, subject to appropriate confidentiality safeguards
Do we need your consent?
We don't need your consent if we use special categories of your personal information for the purposes set out above. In limited circumstances, we may approach you for your written consent to let us process certain particularly sensitive data. If we do so, we will provide you with full details of the information that we'd like and the reason we need it, so that you can choose whether you wish to consent.
Why we collect your personal data?
In order to manage your application, we need to process certain personal information about you. We need certain personal information mainly to let us assess your suitability for a particular job and to allow us to comply with legal obligations. In some cases, we may use your personal information to pursue legitimate interests of our own or those of third parties, provided your interests and fundamental rights do not override those interests.
We also may collect personal data about you from third parties, such as professional recruiting firms, your references, prior employers, and where applicable credit history, criminal records from employment background check providers. We only process your information as necessary for the purposes of progressing your application or as required by law, so not all the purposes set out below will apply to you:
Application: CV, name, address, date of birth, employment history, academic and professional qualifications, age, diversity (i.e. gender. ethnicity, disability, sexual orientation ), nationality, previous disciplinary matters, basic salary, Work history/job data; previous employers, positions, benefits, bonuses, etc.;
Assessment & Selection: CV, psychometric tests (such as a situational judgement test, ability or personality test), interview (face to face, telephone or video), behavioural assessments (such as a role play, group exercise or presentation), technical assessments. During the process we also capture some sensitive personal data about you (e.g. disability information). We do this in order to make reasonable adjustments to enable our candidates to apply for jobs with us, to be able to take online/telephone assessments, to attend interviews/assessment centres, to prepare for starting at the company (if successful) and to ensure that we comply with regulatory obligations
Pre-employment screening (PES): Nationality / visa / right to work permit information; (e.g. passport, driving licence, National Insurance numbers) county court judgements, credit history, criminality checks, Employer feedback / references to include regulated references where necessary. In respect to non-EAU applicants we will also need further information to complete sponsorship applications.
Northern Ireland Fair Employment and Treatment
We use your personal information to monitor your community background and gender of job applicants and employees to vacancies in Northern Ireland in order to demonstrate our commitment to promoting equality of opportunity in employment and to comply with our duties under the Fair Employment & Treatment (NI) Order 1990.
Screening Checks
As part of the Selection process, Currys PLC performs a number of screening checks, where permitted by local law. These checks are only performed on candidates who have been selected for a role. Your consent will be requested before screening checks are performed.
Criminal records checks
We will only collect information about criminal convictions if it is appropriate given the nature of the role and where we are legally able to do so. We therefore ask questions about any prior civil or criminal proceedings you may have been subject to and may also conduct criminal record checks.
Where appropriate, we will collect information about criminal convictions as part of the recruitment process or we may be notified of such information directly by you.
Credit Reference Agencies
We may undertake searches about you at credit reference agencies who will supply us with information, including information from the electoral register, in support of our recruitment decision. The agencies will record details of the search but will not make them available for use by lenders to assess your ability to obtain credit. We may use scoring methods to assess this application and to verify your identity.
We will supply their names and addresses upon request.
Lawful basis for processing personal data
Our legal basis for the processing of personal data is our legitimate business interests, described in more detail below, although we will also rely on contract, legal obligation and consent for specific uses of data.
We will rely on legal obligation if we are legally required to hold information on you to fulfil our legal obligations.
We will in some circumstances rely on consent for particular uses of your data and you will be asked for your express consent, if legally required.
Our legitimate business interests
Our legitimate interests in collecting and retaining your personal data are described below:
In order to support our candidates' career aspirations we require a database of candidate and client personal data containing historical information as well as current resourcing requirements.
To maintain, expand and develop our business we need to record the personal data of prospective candidates.
To deliver our ancillary services we contact candidates, through various routes such as email, phone, job alerts and other relevant notifications
Who we share your personal information with?
We share personal information within the Currys PLC Group. Members of the Currys Group that receive this information are not authorised to use or disclose the information except as provided in this privacy policy.
Our service providers
We work with partners, suppliers, insurers and agencies so they can process your personal information on our behalf and only where they meet our standards on the processing of data and security. We only share information that helps them provide their services to us or to help them provide their services to you.
Other organisations and individuals
We may transfer your personal information to other organisations in certain scenarios. For example:
Companies who provide candidate interview and assessment services to Currys PLC;
Suppliers who undertake background screening on our behalf (credit checking agencies, criminal checking bureaus, etc.
Companies that enable us to collect your reviews and comments, both online and offline
We may use trusted third parties to carry out certain activities on our behalf and may share your personal data with them for the purposes of: processing and sorting data, monitoring how customers use our site, issuing our emails for us and collecting product/customer feedback from you via surveys. The third parties include Reevo, Maru/EDR (previously eDigital), ABA Research, this is by no means an exhaustive list but it gives an indication of the many third parties we work with
Companies which run our contact centres because they need your personal information to identify and contact you
Third party vendors who help us to manage and maintain the Group IT infrastructure
Companies that provide insights and analytics services for us so we can stock the right products, send the right marketing campaigns and understand our business and customers better
International transfers of your personal information
From time to time we may transfer your personal information to our suppliers, service providers and other company offices based outside of the European Economic Area (EEA) for the purposes described in this privacy policy. If we do this your personal information will continue to be subject to one or more appropriate safeguards set out in the law.
If we do transfer information to our agents or advisers outside of the EEA, we will make sure that it is protected in the same way as if it was being used in the EEA. We'll use one of these safeguards:
We'll transfer it to a non-EEA country with privacy laws that give the same protection as the EEA. Learn more on the European Commission Justice website.
We'll put in place a contract with the recipient that means they must protect it to the same standards as the EEA. Read more about this here on the European Commission Justice website.
Keeping your information accurate and up-to-date
It is important that the personal information we hold about you is accurate and current. Please keep us informed if your personal information changes during your working relationship with us.
Your rights
You are entitled to see the information Currys PLC holds about you. You can also request changes to be made to incorrect information. You can ask for information to be deleted or blocked if you legitimately think that the company shouldn't be processing that information.
Access to Information held about you
You have the right to request what personal information we hold about you. This is sometimes called a 'Data Subject Access Request'. If we agree that we are obliged to provide personal information to you (or someone else on your behalf), we'll provide it to you free of charge. Before providing personal information to you or another person on your behalf, we may ask for proof of identity and sufficient information about your interactions with us that we can locate your personal information. Except in rare cases, we'll respond to you within 30 days after we've received this information or, where no such information is required, after we've received your request.
If any of the personal information we hold about you is inaccurate or out of date, you may ask us to correct it.
In certain circumstances you have the right to request a copy of your personal information from us or to have that information passed to an organisation of your choice in a format that can be easily re-used.
Right to stop or limit our processing of your data
You have the right to object to us processing your personal information if we're not entitled to use it any more, to have your information deleted if we are keeping it too long or have its processing restricted in certain circumstances.
Where we rely on our legitimate interests, as set out under 'How we use your personal information', you may object to us using it for these purposes. If we agree that your objection is justified in accordance with your rights under data protection laws, we'll permanently stop using your data for those purposes. Otherwise we'll provide you with our justification as to why we need to continue using your data.
You can ask us to restrict the use of your personal information if:
It isn't accurate.
It has been used unlawfully but you don't want us to delete it.
It's not relevant any more, but you want us to keep it for use in legal claims.
You've already asked us to stop using your data but you're waiting for us to tell you if we're allowed to keep on using it.
Please note that we may be required by law to retain certain information. Before we are able to provide you with any information or correct any inaccuracies, we may ask you provide other details to help us respond to your request.
If you would like to exercise these rights, please contact us at People.Place@currys.co.uk
Please make sure you provide the following identification documents as part of your application:
Please make sure you provide one proof of identity (we suggest either a utility bill in your name or your driver's licence, but other similar formal documents may be accepted, please note the documents cannot be older than 6 months) as part of your request.
Automated decision making
If a decision is based solely on the evaluation of attributes of an applicant by automated means there is a specific requirement that your interests must be safeguarded.
Due to the exceptionally high volume of applications that we receive, it is not practically possible to identify suitable candidates without first using fully automated means to sift out applications which do not meet the criteria set for certain positions.
Candidates may be required to complete an online recruitment assessment, hosted by a third party service partner of ours. This assessment may be timed and involves reading a series of scenarios and responding by weighing likely courses of action. Whilst responses will be scored automatically by our partner, we usually will use results as part of our overall assessment of candidate applications (i.e. in a non-automated way).
Where we have exceptionally high volumes of applications, it may be necessary for us to use assessment results automatically to determine whether applications proceed to the next stage of the recruitment process. In this case, automated decision-making may be necessary in order to make a short list of possible candidates, with the intention of entering into a contract with applicants.
Where automated decision making is undertaken as part of your application we are committed to ensuring that the automated system produces results that are objective, consistent and fair to applicants.
Where an automated system using some form of evaluation is used as the sole basis for a decision to reject your application we will inform you that an automated system is used and give you an opportunity to make representations, and consider these representations before a final decision is reached.
Selection testing
Test results are used in a way that is fair to applicants. These considerations apply equally to tests of knowledge, skills, mental capacity and aptitude as to psychological testing.
We will only use methods of selection testing that can be demonstrated to produce results that are objective, consistent and fair to those being tested. We will ensure that psychological and other complex tests are only used and interpreted by those who have received appropriate training
Where the result of an automated test is used as the sole basis for a decision to reject an application or to take another significant decision in the recruitment process, we will inform the applicant that an automated system is used, give the applicant an opportunity to make representations and consider these representations before a final decision is reached.
How long will Currys retain my personal data?
We will keep your personal information for as long as you are a candidate or an employee. If you are given and accept an offer of employment by Currys PLC, personal data collected during your pre-employment period will become part of your Currys personnel records, to be retained throughout your tenure and for a period after your employment with Currys (specific periods vary by country). If your job application is unsuccessful, Currys PLC will retain keep your data for up to 12 months and use personal data collected during the recruitment process in order to:
To respond to any questions or complaints.
To show that we treated you fairly.
To maintain records according to rules that applies to us.
To establish, bring or defend legal claims.
Consider you for new positions;
Where appropriate, to refer back to an earlier application if you submit a CV or other information to Currys again in the future
We may keep your data for longer than12 months if we cannot delete it for legal, regulatory or technical reasons. If we do, we will make sure that your privacy is protected and only use it for those purposes. We do not retain personal information in an identifiable format for longer than is necessary. We will hold criminal conviction data. In these circumstances data will be deleted after four weeks.
Security Measures
All companies within the Currys Group use technical and organisational security measures to protect the personal information supplied by you against loss, destruction, and any unauthorised access by third parties.
Links to other websites
Our websites (which includes this Privacy Policy) contain links to other websites run by other organisations which we do not control. This policy does not apply to those other websites and Apps' so we encourage you to read their privacy statements.
Contacts
Any questions, comments or queries specifically regarding this privacy policy are welcomed and should be emailed to websar@currys.co.uk
Complaining to the data protection regulation
You have the right to complain to the Information Commissioners Office (ICO) if you are concerned about the way we have processed your personal information. Please visit the ICO's website for further details at: https://ico.org.uk/. Alternatively our Data Protection Officer can be contacted via dpo@currys.co.uk.
Changes to this policy
We may review this policy from time to time and any changes will be notified to you by posting an updated version on our website and/or by contacting you by email.